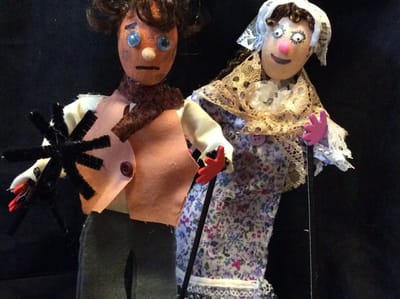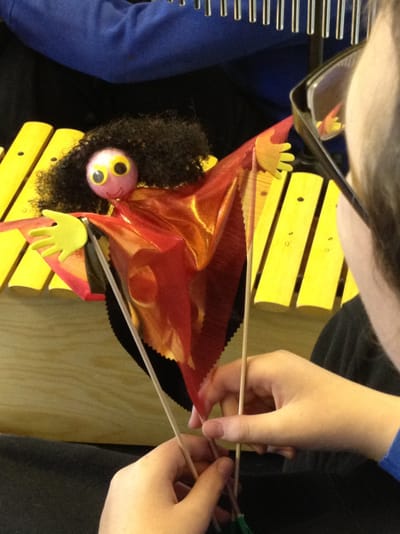 Rod puppet making and manipulation workshops allow participants to use their imagination and creativity as they bring all sorts of characters to life! Our Victorian rod puppets are especially popular! This is a unique and interesting way to enjoy KS2 history topics. All materials are provided. Groups of 30 are catered for.
Helyn is a highly experienced workshop facilitator and tailors each workshop to meet the needs of all ages and abilities.
Puppetry is an accessible, non-threatening, empowering, imaginative, creative and performing art. It is cross-curricular and cross-cultural. It has the potential to help develop confidence and enhance skills in many areas, including language and communication, social and interpersonal skills and physical development...not forgetting mathematical skills relating to size and proportion, science, design and technology - it's all there in puppetry!