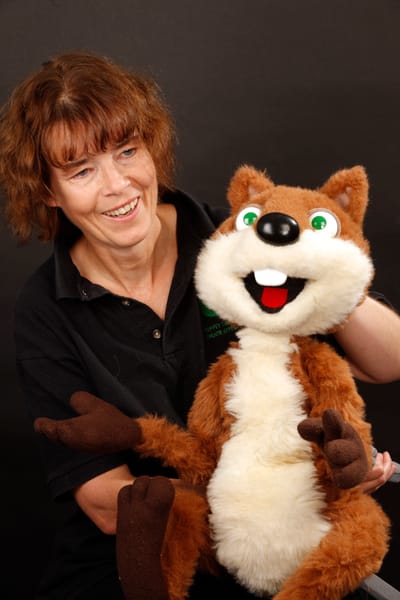 Puppet Wales aims to provide a rich, valuable and unforgettable experience of live theatre through the powerful medium of puppetry. This exciting and unique puppet theatre integrates live action, music and beautiful handcrafted puppets with visually delightful and enchanting tales written for specific age groups.
Helyn Latimer is a puppeteer, musician, award-winning children's author, actor and teacher, with over twenty five years of experience working in television, theatre and schools. She trained at the Birmingham School of Speech Training and Dramatic Art and later completed her PGCE in Swansea.
In addition to her work as an actor, puppeteer and workshop facilitator with various theatre companies, she has also worked extensively as a music tutor with Community Music Wales and has also been part of the artistic and creative team for Welsh National Opera Max.
As a one-woman touring puppet theatre, she travels far and wide, visiting schools, libraries, festivals, museums, community centres and small theatres, presenting shows to delight and enthral, bringing stories to life in a magical, musical and enchanting experience of puppetry and theatre.
Member of The British Centre of Union Internationale de la Marionette. DBS credited, Equity registered with Public Liability Insurance.